 Er Chow Kiat (b. 1989) is a drummer and music educator with an entrepreneurial spirit that led him to establish Drum Tutor in March 2018, a contemporary drumming school with 4 outlets in Singapore.
Lionised among his contemporaries as one of the youngest luminaries in his field, the musical maestro has helped put Singapore on the map as an accomplished musician who has toured the world with international bigwigs like Taiwanese songstress Angela Zhang, and played with Instagram rockstar Mateus Asato at major festivals like Japan's Fuji & Sun Festival, Taipei Jazz Festival and Java Jazz Festival.
He has also drummed for homegrown artistes such as JJ Lin, Corrinne May, The Sam Willows, and Gentle Bones, and has participated in the Youth Olympic Games, National Day Parade, Chingay and the Countdown at Marina Bay back in Singapore
Passionate about giving back to and promoting the local arts scene, he spends most of his time grooming young talents, and mentoring the bevy of students he has taken under his wing through his music school. Outside of his school, he has led a plethora of workshops for events such as The Drummers' Carnival, and the Singapore Drumfest. He has also served as a judge for the Asian Supreme Drum Competition, as well as the Yamaha Asian Beat.
As an educator, he has pioneered a new, innovative teaching method, targeted at beginner drummers of all ages and those who are not typically musically inclined. Incorporating technology, the introductory concept, which is unique to his drumming school, replaces traditional music notations with a series of images and boxes. It is designed to ease novice players into the art form in a pressure-free environment, thereby playing a part in dismantling the barrier between the arts and the masses, and making artistic practices and endeavours such as drumming more accessible to the average folks.
...art is meant to unite people of diverse backgrounds, cultures and heritage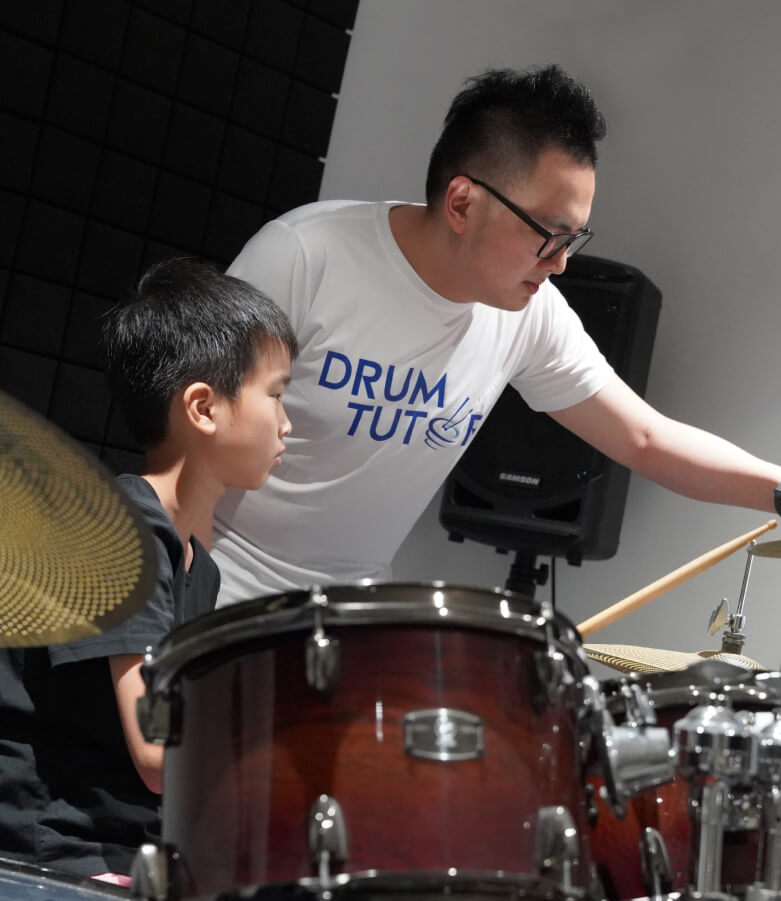 Chow Kiat is an exemplary model of the Singapore dream, having taken the path less travelled and worked hard to make a name for himself. Despite his struggles in academics, the self-taught talent was driven by his passion for music, which he has had since the age of 9, and picked up the instrument on his own. Eventually, he graduated from LASALLE College of the Arts with a diploma in popular music, and earned a Full Ride Scholarship after emerging at the top of a global competition in 2012. The latter brought him to the world renowned Musicians Institute in Hollywood, California, USA, where he graduated with an associate degree in music and was awarded Outstanding Student Award.
Now an endorsed artist with Zildjian Cymbals, he has carved out a career as a prominent and prolific musician in the local and regional industry. Chow Kiat— who operates with the philosophy that art is meant to unite people of diverse backgrounds, cultures and heritage—speaks regularly about his journey towards pursuing his passion and finding success in a non-traditional career, in the hopes of paving the way and inspiring other young, budding musicians in Singapore to do the same.