Direct School Admission (DSA-Sec) has seen an up trend in recent years. Thus, Drum Tutor has created the Elite course for this purpose. The Elite course is suitable for students who are in Primary school and it will at least stretch across 1 to 1.5 years. Students with background from the school band (percussionist) or in a percussion ensemble would be an added bonus. This course will help students with the rigorous preparation for the demanding auditions. As such, your lessons will be an hour long weekly classes.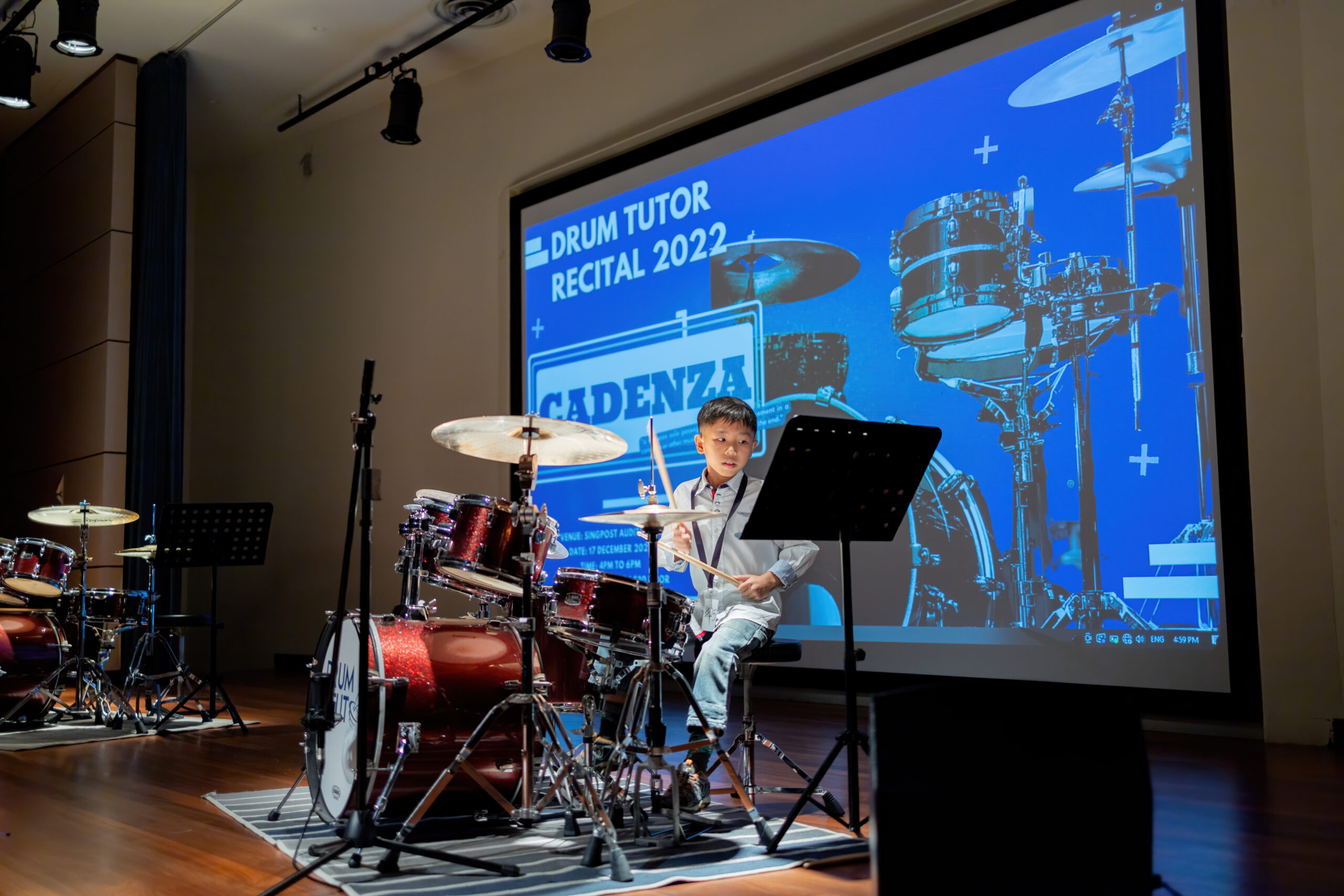 Train and prepare a performance ready piece from minimally a Grade 3 drum kit.
Train and prepare a minimally a Grade 3 snare drum etude.
Intensive training in sight reading, pulse and sync, aural (rhythm), and 25 basic rudiments.
Prepare for a student feature recording for our social media. They may record any pieces they have prepared for their auditions, their exam pieces, or a song of their choice.
Take part in global music competitions.
Participate in student exchange programme overseas.
Please note that:
*We are only able to help students who will be auditioning for a drum kit and/or concert snare pieces. We are unable to provide tuned percussion course at this moment.
** We do not guarantee placement under any DSA-Sec applications.
*** Complimentary 15 mins trial/assessment currently available.
Please WhatsApp 9666 4979 or email us at [email protected] for more information on the course fees.
If this is something you might be interested in, kindly fill in the following contact form, and our team will be in touch with you within two working days.
Alternatively, you can also contact us via WhatsApp at +65 9666 4979 if you have any urgent enquiries.
A complimentary 15 minutes trial lesson is currently available as well!
Should you wish to be a part of our teaching faculty, please drop us an email at [email protected] and your CV.